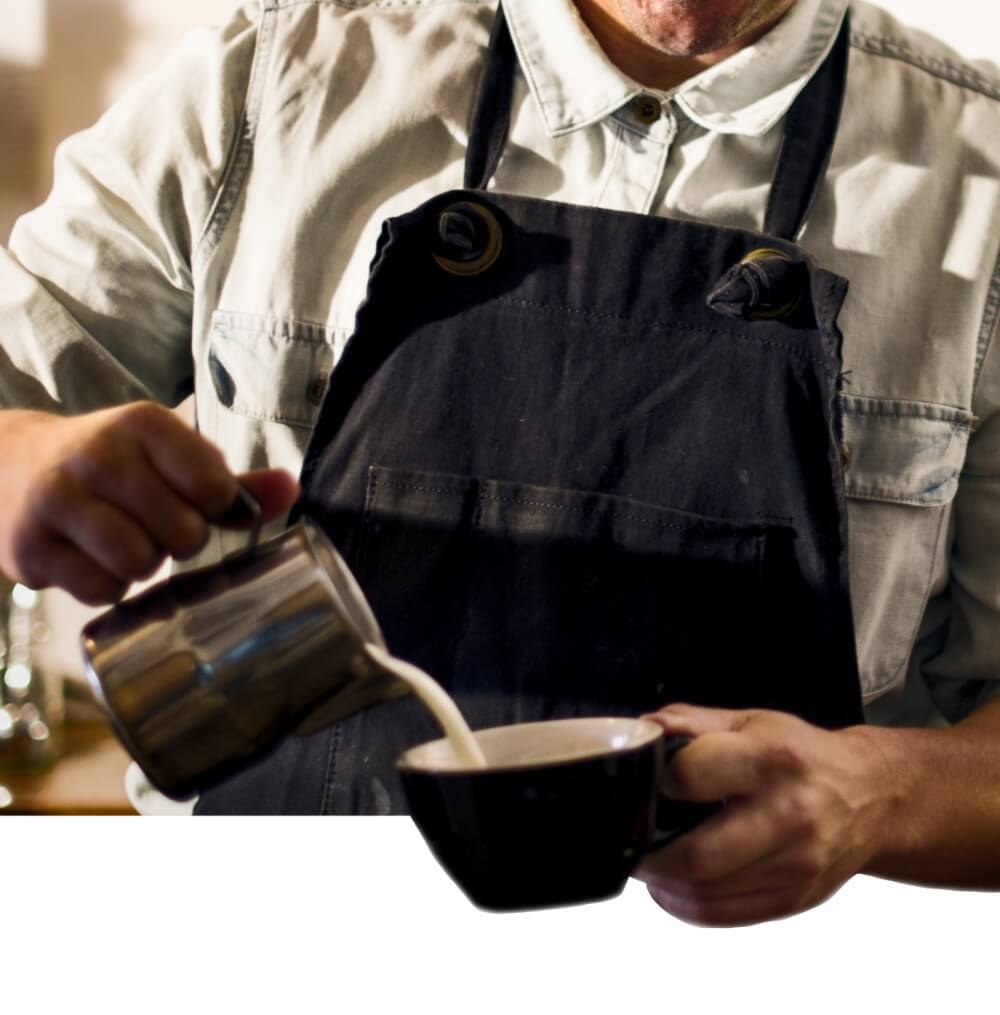 FAQs
Have questions? We have answers!
General
What time does the café open?
Our café is open daily from 7:30am to 6pm.Our office is open from Monday to Friday, 8am to 5pm. If you would like to get in touch with our team, head over to our contact page, fill in your details under general inquiry, and hit submit.
How can I manage or pause my coffee subscription?
Your coffee subscription can be managed through your account dashboard. Login to your account, click on "My Account" where you will find "Manage Subscriptions". For further assistance, feel free to submit your inquiry through our contact page.
Where and when do you deliver?
All Dubai orders will be delivered from Monday to Saturday. 
Orders outside Dubai will be delivered within 2 business days. 
We do not deliver on public holidays.
What are your delivery charges?
Dubai - We charge a delivery fee of AED 10. Free delivery for orders above AED 300. No minimum order requirements. 
Other Emirates - We charge a delivery fee of AED 20. Free delivery for orders above AED 400. No minimum order requirements. 
I have placed an order but did not receive any confirmation.
All orders receive an automatic email confirmation from our website. It is highly possible that the email is in your spam or junk folder, so take a look in there.
For further assistance, submit your inquiry and contact details through our contact page.
Do you ship internationally? What are the costs?
Yes! Shipping cost is dependent on your order and calculated automatically at checkout.
We are organising an event. Can you be our coffee partner?
Yes! We offer several supply options for events. Please use the event inquiry form on our contact page to get in touch.
Is it possible to organise an event or party at RAW?
Absolutely! Please use the event inquiry form on our contact page to inquire about hosting an event at RAW.
Do you take bookings?
We do not normally take bookings, however, we recommend calling us if you have a large group.
Coffee Supply
Do you sell green coffee beans?
Unfortunately, we do not sell or trade green coffee beans.
Is your coffee organic?
All of our coffee is ethically sourced and some are organically certified by the recognised certifying body in the countries where the beans are grown.
If you need more details, please contact us at info@rawcoffee.ae.
How long does your coffee last from the time of roasting?
For optimal flavour, we recommend drinking our coffee no more than four weeks after roasting. Store in a dry, airtight container.
How fresh is RAW coffee?
Our coffee is roasted regularly in small batches. We recommend ordering what you need weekly to ensure it is always at peak freshness.
How should I store my coffee?
Make sure that you keep your coffee in an airtight container and store it in a cool, dry place away from any sunlight to ensure maximum freshness.
We would like to order RAW coffee beans for our café. What rates will we get?
We've got an entire page dedicated to you! Submit your inquiry and contact details through our Coffee Supply page and we'll get back to you right away!
Equipment
If I buy a coffee machine from you, is it under warranty?
RAW upholds the manufacturer's warranty for up to one year if the power/water quality requirements of the machine are met.
Want to know more? Submit your inquiry through our contact page.
Should I switch off my coffee machine when I'm not using it?
You don't have to switch your machine off if you are using it regularly. Just make sure water is more than 50% in the reservoir tank. If you are not going to use your machine for more than 3 days, we advise you to switch it off.
How often should I clean my coffee machine?
It depends on usage: machines used in a café would need to be cleaned daily; machines used at home should be back-flushed regularly and properly cleaned weekly. 
We also recommend servicing your machine annually to keep it healthy.
I have an issue with my coffee machine/grinder. What do I do?
What is the correct water to use with my equipment?
We recommend using water with low levels of chloride and low minerals. The RAW Team have tested most available supermarket bottled waters and here are our findings: 
Arwa (from Coke) and Aquafina (from Pepsi) are the only local made waters with chlorides low enough to be used to maintain manufacturers' warranties in coffee equipment.
Please contact us at info@rawcoffee.ae if you need any more information or assistance with water for coffee.
For more information about RAW's water solution for coffee, check out our blog.
Training
Can I book a training course on the day of my choice?
Private training can be scheduled at a day and time that is mutually convenient. However, there are cancellation fees for no-shows and re-bookings are subject to availability. 
Our training schedule is updated every week and available to check out on our Training page.
For more details about our training options, please contact us at training@rawcoffee.ae.
Do you offer private training at home?
To maximise the effectiveness of our training courses, all training is conducted at our training facility in Al Quoz.
We do not offer training outside of our facility at present. For more details, contact us at  training@rawcoffee.ae.
Do your training courses include the cost of exams and certificates?
The course fees exclude SCA examination and certification fees. Examination fees for each SCA course are mentioned on our Training Courses page.
For more information on costs for SCA members and non-SCA members, please contact us at  training@rawcoffee.ae.
I have a coffee machine at home. Which course should I attend?
We highly recommend our Home Barista course.
I am looking to start my career as a barista. Which course should I take?
Check out our SCA courses. We offer three levels for each course: Foundation, Intermediate and Professional. For beginners, we recommend completing the Foundation level first. To learn more about SCA and their guidelines, head over to our SCA Education page.
What course should I choose for myself/my team?
Have a look at our Training Courses page to see which option is the best fit for your goals. Alternatively, you can reach out to us at  training@rawcoffee.ae and we will try and assist in choosing the best option for you. 
Servicing
I have purchased a coffee machine from RAW. Will I be charged for repair or maintenance?
RAW upholds the manufacturer's warranty on all equipment sold. However, all espresso machines need regular maintenance due to normal wear and tear which is not covered by warranty. For queries or assistance, please contact us at  servicing@rawcoffee.ae.
Can I service my coffee machine with RAW even if I did not purchase it from RAW?
Yes! We can still service Rockets and La Marzocco machines that were not purchased from us. However, charges will apply, and warranty cannot be availed.
Espresso
Which is the strongest coffee you have for an espresso?
Our Black Tie Blend, a crowd favourite and our strongest blend, will be the best choice for an espresso.
What is your most vibrant fruity coffee?
Our Colombian ASOPEP, Ethiopian Sidamo Bensa, and Guatemalan Los Suspiros are all good options.
Which is your best coffee for milk-based drinks?
All our blends work best for milk-based drinks. These coffees are typically designed to be versatile and go well with milk, and as espresso. Start with our LBD Blend or our Black Tie Blend.
Which coffee is sweet and works for both milk-based and black coffee?
Our blends go very well with milk. We suggest trying our LBD Blend or Working Blend. If you prefer a single origin coffee, try the Burundi Busundi or Timor Leste Honey.
Which coffee is good for automatic espresso machines?
Our Black Tie Blend is a relatively darker roast and contains more soluble compounds allowing machines with lower pressure outputs to brew it more consistently. If you need us to grind the coffee beans for you, we need to know which machine model you have at home so we can deliver the correct grind size.
What should I do if my coffee tastes too acidic?
Your coffee is probably under-extracted. Adjust your grind size or yield. Please also consider the quality of your water and check out our blog on the importance of water.
Why does my coffee taste bitter?
You are extracting too much. You must either change the grind size a bit coarser or reduce the yield.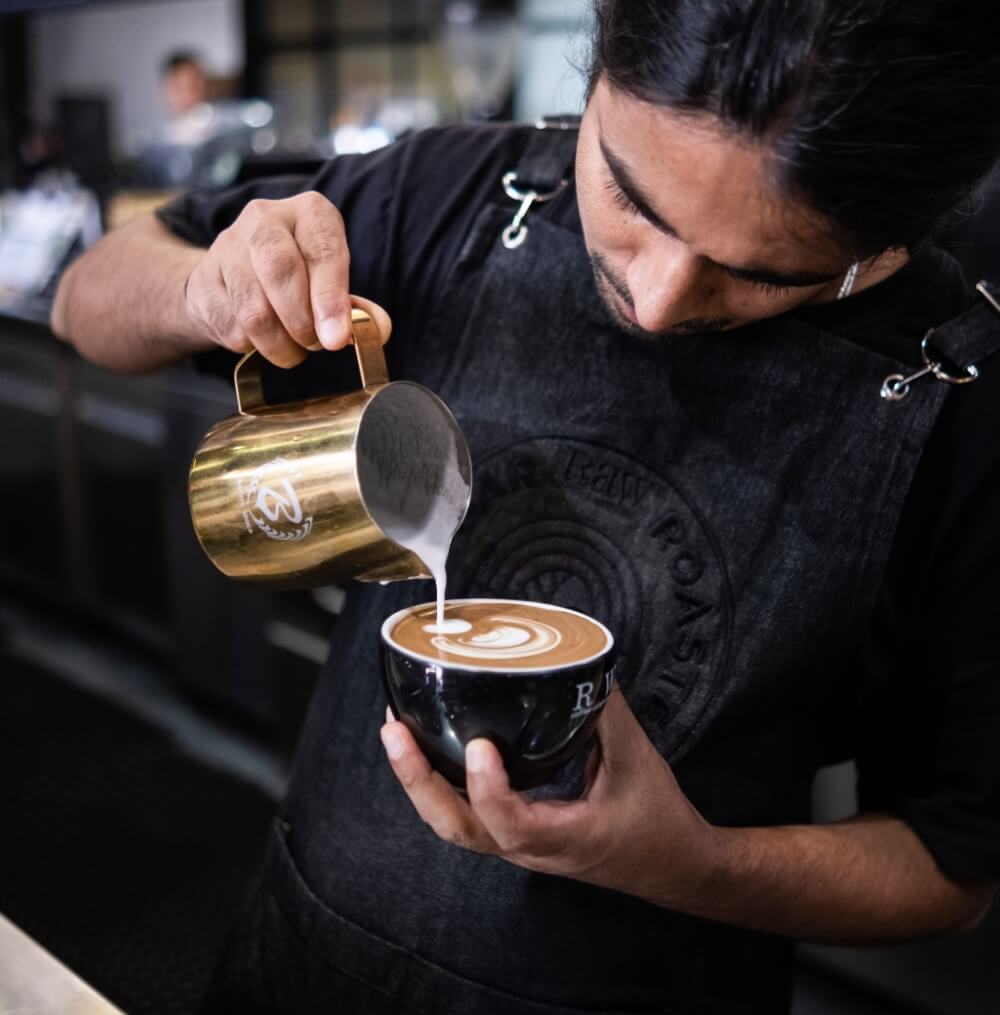 HAVE MORE QUESTIONS?
Visit our Contact page and get in touch!